About
5th Central European Symposium on Building Physics
The symposium includes invited lectures, oral presentations, and discussions on specialized topics. The objective of the symposium is to discuss the results of academic and industrial research and exchange invaluable experiences in the field of building physics:
Heat and mass transfer
Building materials and components
Building envelope systems
Building's energy performance
Indoor climate and human comfort
Hygerothermal performance/moisture
Air flow and pollutants transport
Daylight and illumination engineering
Building and room acoustics
Urban physics
Environmental impact and life-cycle assessment
The first meeting of CESBP was organized by Cracow University of Technology and Technical University of Lodz in September 2010 in Cracow, Poland. Subsequently, the meetings were held periodically, aiming at scientists working in the field of building physics and related topics. The conference organizers and venues were changed every three years as follows:
2010 - Cracow, Poland - Cracow University of Technology, Technical University of Lodz
2013 - Vienna, Austria - Vienna University of Technology
2016 - Dresden, Germany - Technische Universität Dresden
2019 - Prague, Czech Republic - Czech Technical University in Prague
2022 - Bratislava, Slovakia - Slovak University of Technology
Venue and Accomodation
CESBP 2022 takes place in Bratislava, capital of Slovakia at the Faculty of Civil Engineering, Slovak University of Technology, which is the largest schools providing civil engineering university education in Slovakia. Keeping with the tradition of excellence, today's graduates exhibit a high quality of engineering craftsmanship and skills. The academic community comprises approximately 2000 students and 440 teaching and research staff.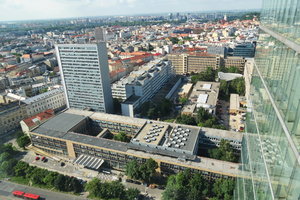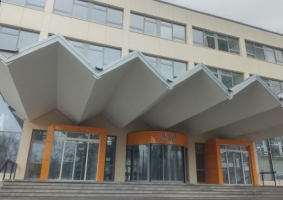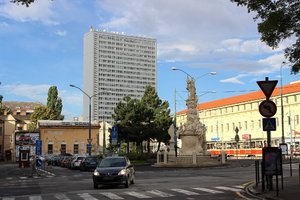 How to get to the symposium:
From train station:
Bus 61 to Trnavské mýto - Tram 9 to Blumentál
Trolley bus 201 to Račianske mýto - Tram 3 to Vazovova
Tram 1 to Vysoká - Tram 9 to Blumentál
From bus station:
Bus 21 to Račianske mýto - Tram 3 to Vazovova
Bus 70 to Šafárikovo námestie - Tram 4 to Americké námestie
Trolley bus 210 to Račianske mýto - Tram 3 to Vazovova
Accomodation
You can choose your accommodation from variety of facilities in the neighborhood of the symposium venue. We recommend you to use some of travel metasearch engines (e.g. booking.com, hotels.com, trivago, airbnb etc.). Please keep in mind that the accommodation capacities are limited. As the symposium dates are in Bratislava's high season, we would like to encourage you to book your room as soon as possible.
Bratislava - the little big city
Bratislava is the capital and largest city of Slovakia. Officially, the population of the city is about 430,000; however, it is estimated to be more than 660,000. Bratislava is in southwestern Slovakia at the foot of the Little Carpathians, occupying both banks of the River Danube and the left bank of the River Morava. Bordering Austria and Hungary, it is the only national capital that borders two sovereign states. Bratislava is the political, cultural and economic centre of Slovakia. It has several universities, and many museums, theatres, galleries and other cultural and educational institutions. In 2017, Bratislava was ranked as the third richest region of the European Union by GDP (PPP) per capita (after Hamburg and Luxembourg City). GDP at purchasing power parity is about three times higher than in other Slovak regions. Bratislava receives around 1 million tourists every year. (source: Wikipedia)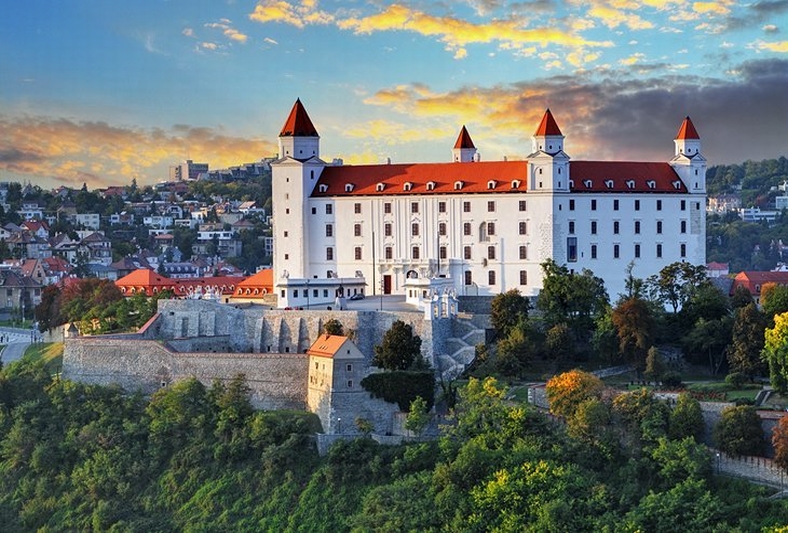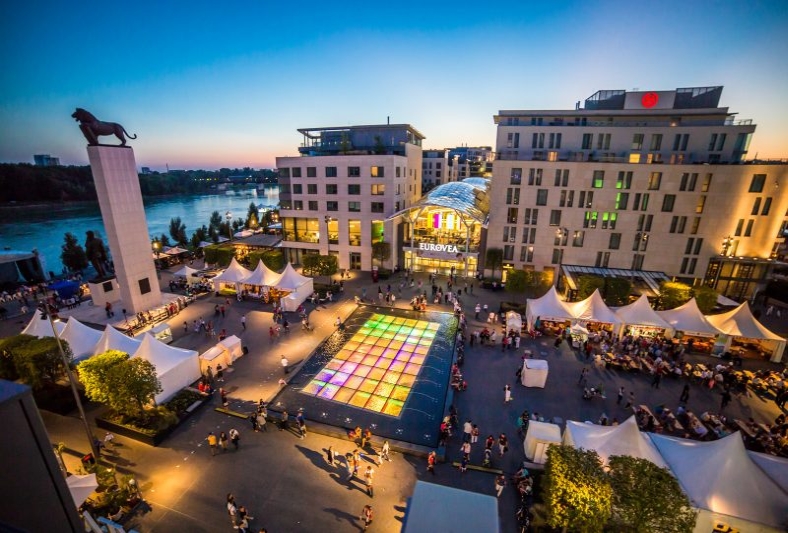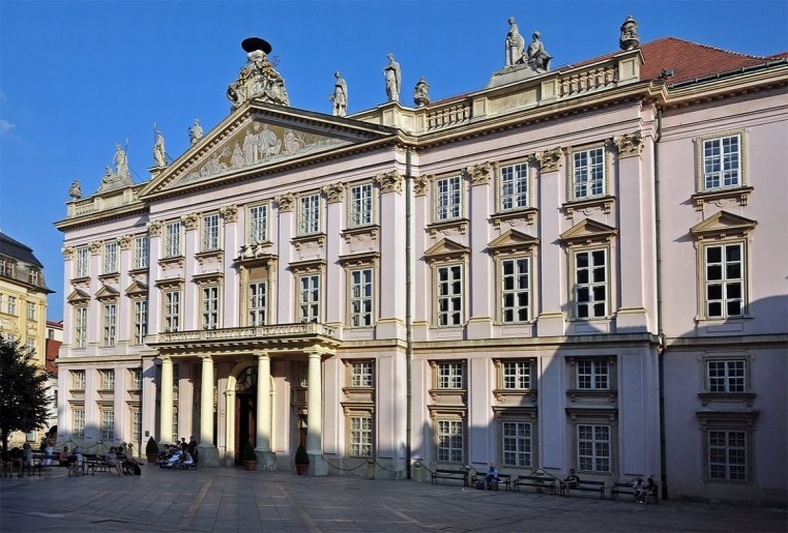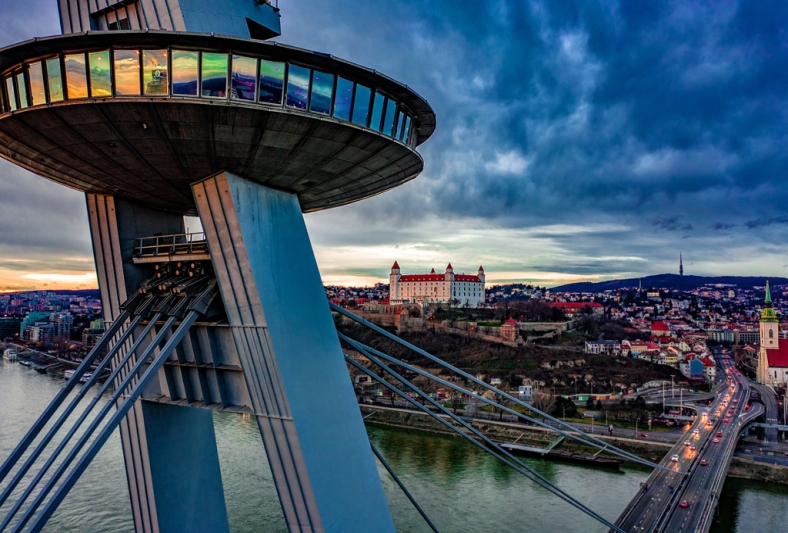 Programme
5th Central European Symposium on Building Physics
Information will be provided later
Important dates
| Date | Action |
| --- | --- |
| December 15, 2021 | Abstract submission deadline. |
| January 15, 2021 | Notification of abstract acceptance. |
| February 28, 2022 | Draft paper submission |
| April 1, 2022 | Notification of paper acceptance |
| April 30, 2022 | Early bird registration deadline |
| May 15, 2022 | Final paper submission |
| June 15, 2022 | Final decision |
Abstract and full paper submission
How to submit abstract:
If you are still not registered, fill in the registration form. Once you are registered, login to your account and submit your abstract.
How to submit full paper:
Once your abstract is accepted, login to your account. Go to Your submissions and submit your full paper.
Guidelines for authors:
It is extremely important for all authors to follow the guidelines in template file in order to avoid delay in the publishing of the proceedings by problematic papers.

Please, use the MS Word template and follow the instructions given there.

Length of the paper must be between 6 and 8 pages. Shorter papers will be excluded from the proceedings. Longer papers may be submitted only after the consent of the Proceeding Editor(s).
Copyright form:
Later in the summer – after all papers are collected and submitted for publication – every corresponding author will be invited by an email from AIP to complete the e-copyright form on the internet.

Are you planning to use any copyrighted material in your paper? Please contact us as soon as possible at info@cesbp2022.sk
Abstract submission deadline:
by December 15, 2021
Notification of abstract acceptance:
by January 15, 2022
Full paper submission deadline:
by February 28, 2022
Notification of full paper acceptance:
by April 1, 2022

Should you have any further questions, do not hesitate to contact as at info@cesbp2022.sk
International Scientific Comittee
5th Central European Symposium on Building Physics
| | |
| --- | --- |
| Peter Matiašovský - Symposium chair | Slovak Academy of Sciences, Bratislava, Slovakia |
| Robert Černý - Symposium vice-chair | Czech Technical University in Prague, Prague, Czech Republic |
| Dariusz Gawin - Symposium vice-chair | Technical University of Lodz, Lodz, Poland |
| John Grunewald - Symposium vice-chair | Technische Universität Dresden, Dresden, Germany |
| Ardeshir Mahdavi - Symposium vice-chair | Vienna University of Technology, Vienna, Austria |
Other members of International Scientific Comittee
Jesper Arfvidsson
Sweden
Mark Bomberg
Canada
Jan Carmeliet
Switzerland
Vasco Peixoto de Freitas
Portugal
Stig Geving
Norway
Karim Ghazi Wakili
Switzerland
Carl-Eric Hagentoft
Sweden
Shuichi Hokoi
Japan
Targo Kalamees
Estonia
Jan Kosny
USA
Jaroslav Kruis
Czech Republic
Ákos Lakatos
Hungary
Bob Martens
Austria
Igor Medveď
Slovakia
Nathan Mendes
Brazil
Leo Pel
Netherlands
Carsten Rode
Denmark
Staff Roels
Belgium
Satoru Takada
Japan
Juha Vinha
Finland
Libor Vozár
Slovakia
Local Organizing Committee
Organizers of CESBP2022
| Name | Affiliation |
| --- | --- |
| Peter Matiašovský | Institute of Construction and Architecture, Slovak Academy of Sciences |
| Igor Medveď | Faculty of Civil Engineering, Slovak University of Technology |
| Miroslav Čekon | Faculty of Civil Engineering, Slovak University of Technology |
| Jakub Čurpek | Faculty of Civil Engineering, Slovak University of Technology |
| Richard Slávik | Institute of Construction and Architecture, Slovak Academy of Sciences |
| Ladislav Kómar | Institute of Construction and Architecture, Slovak Academy of Sciences |